TYPES OF TAROT READINGS
Contact me to schedule a time to have a private one on one video tarot reading for the 30 minute and hour readings or I will be sending you a video message when I am done with the reading. You can always contact me with questions regarding the reading that you ordered and I will try to get back to you as soon as possible. For the smaller readings I will be sending a written response to you through email.
30 minute reading
This spread is useful for evaluating your relationship and seeing what need to be worked on in order to have TRUE LOVE.
This spread tells you what you need to do in order to be happy in your job/career.
This spread is used when facing obstacles or challenges and do not know how to improve the situation.
This spread gives you insight of what your soul journey went through in your past life.
Spiritual Guidance Spread
This is used when you are facing issues or obstales of the spiritual nature usually related to your own growth and development.
The two crosses symbolize the two people in the relationship. The middle card in between the two crosses is the future of the relationship.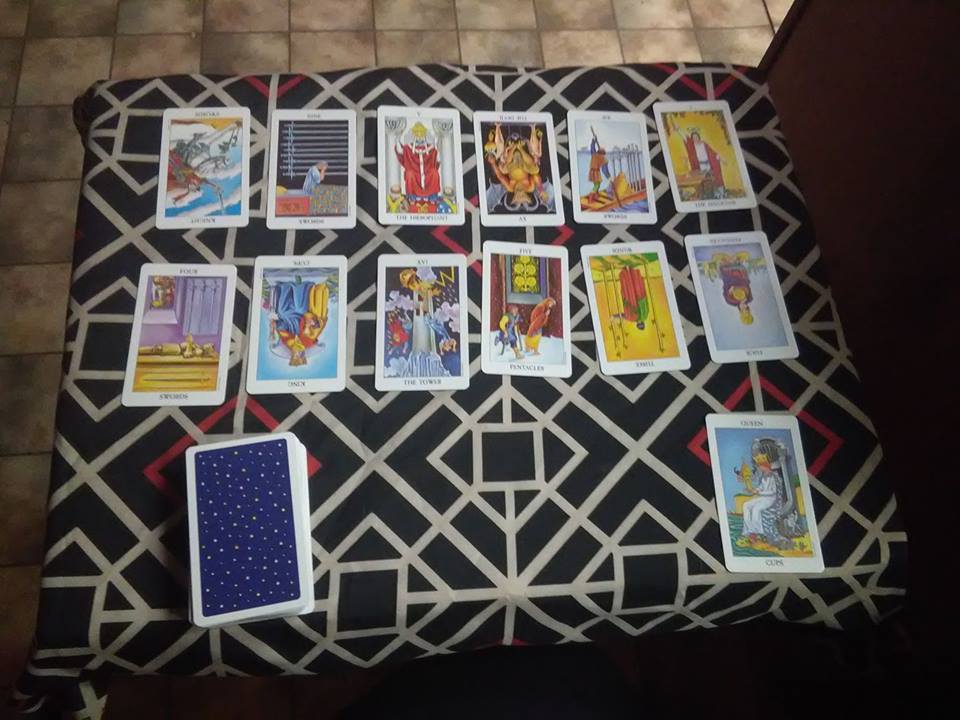 The 12 cards represents the 12 months in a year. The 13th card explains the over all feel for the year.
This is the most common spread to answer your questions.